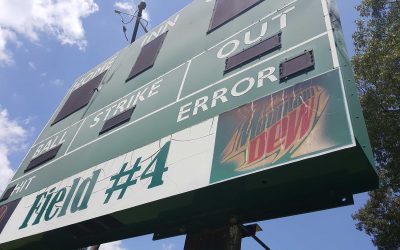 In my eyes, Coach Homan never gave the impression that he wanted to be acknowledged for anything other than being Dennis Homan. He was an honest man who wanted to treat everyone else as he would want to be treated. I tried to emulate Coach Homan in youth due to the respect that I saw other people had for him. He taught me about teamwork, giving it your all every time that you competed, and respecting your opponent.
Send Your Story!
It took me 10 years to complete this project, and hopefully, my next project will not take that long, but it's all up to you.
My next project is your story, so tell me YOUR STORIES when you played youth baseball, softball, tee-ball or when you played made-up games in the yard; there's a good chance you could read your story in my next book, Just Like Me: Amateur Stories from the Sandlot. If enough stories are received to publish, proceeds from the sale of this book will go to the community service, charity, or foundation of the author's choice.
Your story can be related to one of the following categories. Game memories, hometown & family, starting baseball, baseball cards, coaches, nicknames, made-up games, your equipment and the fields you played on, favorite teams & players, let's hear some "chatter," your first major league game you attended, or your wisdom for the future of youth baseball & softball. Or, if you choose, you can make up your own category.
Send me your story by clicking the button below.
By clicking the Send Your Story button, you agree to our terms and that you have read our Terms of Use Policy, including the use of your story in future projects. Please note that your use of our website constitutes your acceptance of these Terms of Use and your agreement to be bound by these terms.
Subscribe to my blog
Subscribe to receive my blog in your Inbox.