Even the pros were once kids on the sandlot. Author Kelly G. Park talked to 18 former ballplayers about their experiences playing youth baseball.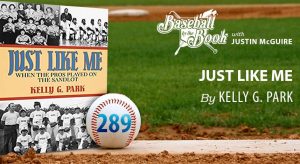 LISTEN NOW
From the review
Written by Sunbury Press author Kelly G. Park, this collection might provoke some nostalgia from baseball fans and former sandlot players, but it's also a very real, humble look at the path that it takes to become a professional athlete.
READ FULL REVIEW
I found baseball at 6 years of age and along the way found great memories and great friends. 
Subscribe to my blog
Subscribe to receive my blog in your Inbox.