HEY!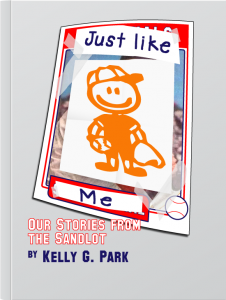 Has #alzheimers & #cancer touched your life? My next book project hopes to make an impact on these two terrible diseases, and I will need your help. The great thing is it will not cost you a penny!!!
So, why do I care about #alzhiemers and #cancer?
#ALZ, well, from the first time I could comprehend what was going on around me, I saw my maternal grandmother and her sisters take turns caring for my great grandparents, I saw my paternal grandmother need 24 hour care for the last 10 years of her life, and I saw my Dad deal with this disease. I saw other family members, and even friends from high school suffer. What is equally awful is the physical, mental, and emotional toll it takes on their partners and caregivers. It will beat you down ….
#Cancer has been there too, but mainly in older men of our family. I attributed this to occupational and environmental exposures from farming and their workplaces, but 6 years ago things began to get very personal. As a high school student, our daughter-in-law was diagnosed with cancer. Now, she is a college graduate, has started a fantastic career, and she and our son have a great future ahead of them. We can't wait to see how theirs and our other son & daughter-in-law move forward in their lives. And then, July 7, 2021.
That day brought (from out of nowhere) a rare, aggressive, and unpredictable cancer diagnosis for my wife. From that day, we've had many days of unknows and just as many surreal, "WOW! God had a hand in that," moments. Moments like one of the top surgeons in the world unexpectedly picking up the phone and saying yes, to multiple procedures trying to determine where and how much cancer we are dealing with, to an 8 hour surgery, to 17 days in the hospital … It has been nothing I would want anyone to deal with. Then we were blessed with the phrase we wanted to hear, "the margins are clear" … that was music to our ears. We've went from just asking the questions that we need to know for today, to now asking the questions we need to know for the future. That has been a nice transition.

By the way, if I haven't said this yet, Alzheimer's and cancer sucks!!!
Obviously, there is much more to these stories, but I wanted to give you a backstory for my next project.
With your creative help, we can make an impact.
So, what's this next book project I've been talking about? Well, my first book, "Just Like Me: When the Pros Played on the Sandlot," is a collection of stories from my interviews with former professional baseball players about their memories of playing youth baseball (and softball) and their associated experiences. Volume 2 is set to be released in Spring 2022, but, while interviewing the players for V1 & V2, another project came to mind, and now is the time to get started.
"Just Like Me: Your Stories from the Sandlot," will be Your Stories. I am asking for you to tell me Your Story at my website and when I get enough stories, I will publish this book and give ALL BOOK SALES for Alzheimer's and Cancer initiatives.
Yourstoryfromthesandlot@gmail.com
Again, ALL PROCEEDS FROM BOOK SALES GO TO ALZHEIMERS AND CANCER INITIATIVES. I am still working through a few steps, but my goal is to direct funds from book sales to help with caregivers / care partners of Alzheimer's and Cancer patients.
What do you write about? Here is a sampling of potential chapters.
Family & Hometown
Why you like baseball / softball
Getting Started – Your introduction to baseball/softball
Why I enjoy baseball / softball
Game Memories
Bats, Balls, Gloves, Fields, & Leagues
Nicknames
Coaches or Coaching
Pick-up games (wiffle ball and other made-up games you played)
Favorite Players & Teams
Baseball Cards
Parents / Grandparents / Friends stories of watching their kids play.
Wisdom – What you have learned from baseball / softball
Alz & Cancer –

Include a dedication for someone suffering from Alz and/or cancer,
your story & journey with these disease(s), or
"shout-out" for a caregiver / care partner.

You think Your Story doesn't fit? It will, so go ahead and send it.
There are some great stories already posted so check them out. Click the link below, or if you prefer not to click links (and that's probably a good thing), type this book title in your search engine (Just Like Me: When the Pros Played on the Sandlot) and go to Your Story.
Remember, the more stories sent in, the greater chance we have of making a difference for Alzheimer's and Cancer patients. Your Story can be one sentence, one paragraph, or five paragraphs, whatever it takes for you to tell Your Story. My promise is that I will keep you up to date on this project and the impact Your Story is having on Alzheimer's & Cancer patients and Caregivers / Care Partners.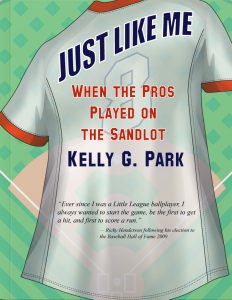 Please share this post and then send in Your Story, we have an opportunity to do some great things. #Alz #alzheimers #Cancer #cancerresearch #caregivers #caregiving #mlb #AAGPBL #negroleagues #littleleague #books #yourstory
Yeah, they suck!!!
Sincerely,
Kelly G. Park
Author – Just Like Me: When the Pros Played on the Sandlot
Yourstoryfromthesandlot@gmail.com