Jim Kaat – The Radio Brought Him GOLD!
Jim Kaat (pronounced Cott) is a thinker, something that was probably a God-given trait handed down from his dad. Jim's dad was a WWI veteran, a baseball historian (he was called Mr. Baseball in their hometown of Zeeland, MI.), and an avid fan of the Philadelphia Athletics.  His favorite player was Lefty Grove and, "According to Jim" (No, I'm not referring to Jim Belushi, and if you get that reference, tell everyone in the comments below), Mr. Kaat was an admirer of Connie Mack. Jim reasoned his dad's admiration of Connie Mack was due to Mr. Mack's limited financial backing for his team. This lack of financial support forced him to periodically sell off his best players after a run of success and work hard to rebuild the team into a contender again. Connie Mack's teams won nine pennants and 5 World Series during his 50 years of owning and managing the club.
Jim became a professional baseball player in 1957, the same year as the player I featured last week, Hawk Taylor. Having a dad that studied baseball and understood the business side of baseball was vital to Jim's start as a professional ballplayer. Mr. Kaat was instrumental in Jim having the opportunity to grow physically, mentally, and emotionally into the game he played for 25-years at the Major League level by making one wise decision. To understand how exceptional this decision is, go back to my Hawk Taylor post about Bonus Babies and the impact that rule had on young men signing a major league contract. Jim wasn't a Bonus Baby, but it was not because he didn't get the offer, it was because his dad had taken the time to study the long-term impact this rule had on the success of young players. The story of how Mr. Kaat reasoned through Jim's scouting and signing of a professional contract is a method that could be useful in many of our long-term decision-making today.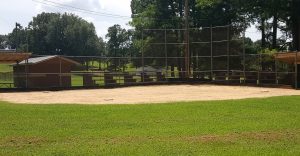 Jim knew he wanted to be a baseball player by the age of seven, and he made sure everyone in his family knew that was his dream, but what he heard back was, "Too bad that he's so small." Fortunately, Jim had the desire to learn and compete. So, how did he learn to play the game of baseball, by going out and playing, it didn't matter if there were only two of his friends around or enough for an actual game, they were out there playing and having fun.
Interestingly, during my interviews with other players, Jim's name occasionally came up during "story-time" when the players would transition from a story of their youth into professional baseball. Boog Powell told me he hit his first major league home run off of Jim Kaat, and the very next time up to the plate, Jim planted a fastball right in his neck, and Boog was OK with it. The story Boog told me was interesting for a baseball fan to hear and illustrated how the game was played and policed during the 1950s, 60s, and 70s.
The 1982 season was a return to greatness for the St. Louis Cardinals, and it was also the year Dave LaPoint and Jim became teammates on the World Series-winning Cardinals. It was Dave's first full season and Jim's 24th season in Major League Baseball, and one day Jim asked Dave to teach him a particular move he saw Dave make on the pitching mound. As a rookie, Dave's only thought was, "This is a set-up, I'm gonna be ambushed and tied up, but I've gotta go." To his amazement, Jim really did want Dave to teach him this particular move. Dave said he has never forgotten what Jim told him, "You know, when you're in baseball, the day that you stop asking questions, you might as well retire."
Do you see a pattern here? Jim Kaat is a thinker, a student, a learner. It didn't matter that he was in his 24th year of playing Major League Baseball, he still wanted to learn and improve his craft. This willingness to learn has kept him in baseball. As an announcer of MLB baseball games, everyone listening benefits from his insights; insights he has from studying both the modern game and his dad's baseball guides going back to 1900, of which he still has them all (man, wouldn't it be great to take a look at those guides). Let's all better ourselves in our chosen profession by following Jim lead … never tire of learning something new.
It was an honor to interview Jim Kaat for this project. His willingness to spend time answering my questions … and also making sure that he had covered the information I needed is very much appreciated. His stories growing up in Zeeland, Michigan, and playing sports are great additions to this book, and I know you will enjoy his stories as much as I did when I heard them for the first time.
OH YEAH, the title mentioned something about a radio bringing Jim some gold. Well, this is a story best told by Jim, but if you can figure out how a small transistor radio brought Jim Kaat gold, please explain in the comments below. If you can't figure it out, pick up a copy of Just Like Me: When the Pros Played on the Sandlot.