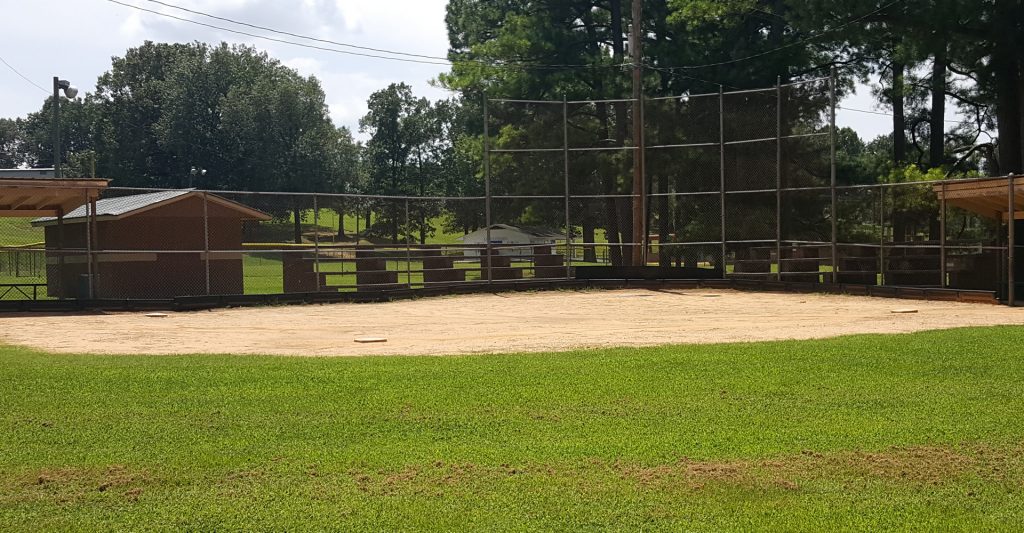 I was in my second year of Little League in 1974 at the Benton City Park. My team was the Reds and I was the 2nd baseman. I don't remember if I was playing very good or not, but what I do remember is that in the two summers I had played Little League, I had not hit a home run. I wasn't a home run hitter, to begin with, but it would be nice to hit one, and round the bases without worrying about getting thrown out. But … by the end of the season, I had decided that hitting a home run was not in the cards for me and I would have to stick with just trying to get on base any way that I could.
It just so happened that as the season wrapped up, we had a game scheduled the same night my Mom had scheduled to host her monthly Bridge club meeting. This meant she would have to miss the game; probably the first time she would ever miss a game of mine … going all the way back to when I started playing in 1969.
It was just me, Dad, and my two brothers at the game and it was a typical late June night, hot & muggy with clear blue sky. I don't remember which team we were playing, but I do remember that Jeff was pitching, and he was good. He threw quick and he threw hard. As my second turn to bat rolled around and I settled into the batter's box, my only goal was to make contact and get on base. As I waited for a good pitch to hit, Jeff let a fastball go, and I swung, not a hard swing, just a smooth easy swing of the bat. A swing so smooth and easy I didn't feel the bat hit the ball … the only thing I know is that I looked up and saw the ball sailing straight out towards centerfield, over the centerfielder's head, and over the fence … a HOME RUN!!!
I rounded the bases without a single worry about getting thrown out, crossed home plate, and within 30 seconds my first Little League home run was over. So … guess what happened in my third and final at-bat. I settled into the batter's box ready to blast another home run further than the first, I swung, and just like before, I didn't feel the bat hit the ball … because the bat didn't hit the ball, I STRUCK-OUT!!! and back to the dugout, I walked.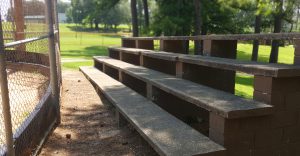 Well, I couldn't wait to get home and tell Mom that I hit a home run. She was excited as was all of the Bridge club ladies still there playing cards. Unfortunately, I didn't hit any more Little League home runs, but at least I got one.
The lesson I never really learned, even now, you don't have to try and "kill the ball" for the ball to go a long way …
Kelly Park
Benton, KY